Time goes by so fast! It's literally almost scary to think about how quickly life is moving. I feel like it was just the other day I started this blog and graduated high school. I mean it wasn't that long ago, but at the same time I never expected to be here in this moment this fast. I also remember what it was like waiting what seemed like an eternity to turn 15 and take my permit test. Not only that, but also having to wait until I was 16 to receive my actual driver's license.
When I found out I was moving to New York for college, my dreams of driving my own car were crushed because I knew that living in New York meant a car wasn't really necessary. Don't get me wrong, I absolutely love living here, but I miss the feeling of being able to drive myself anywhere whenever I want and not have to rely on public transportation.
As time rushes by, college graduation is quickly approaching and I actually can't believe I'm saying that LOL! The thought of jumping into the real world and having to figure out my future already begins to stress me out. Of course, it's exciting but there are so many things I have to start thinking about and you know life isn't easy. One of those things is the place I will reside after graduation and my method of transportation. Car shopping can be quite stressful, especially having to think about financing fresh out of college.
Luckily, Capital One's Auto Navigator site has been making my future car buying experience a breeze! With the Capital One Auto Navigator site you can see if you pre-qualify for auto financing, "test drive" your financing options, look at different term lengths, prices, vehicles, and more. What's cool is that you can search through over 12,000 dealerships' inventory by make, model, price, and see an estimated monthly payment as well as APR on the cars that you choose. You save time, energy, and it doesn't affect your credit score.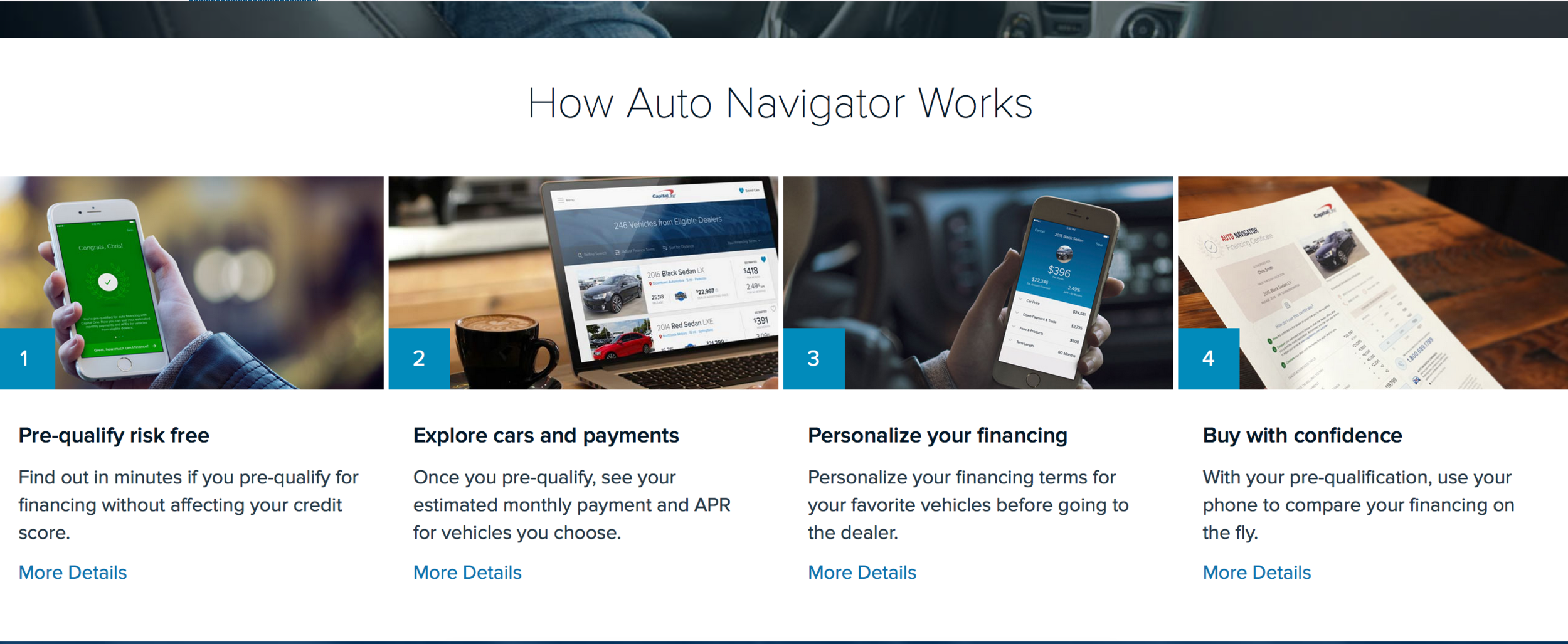 Even though life after college is quickly approaching, I feel better about having to do things on my own and have some weight of my shoulders thanks to the Capital One Auto Navigator site. I really can't wait to finally be driving my own car! If you are ever on the search feel free to visit http://captl1.co/2esc4tM for more information and a simple car shopping experience.
In partnership with Capital One all opinions expressed, however, are my own.