To be honest, I've actually had multiple blizzards before...the Oreo ones from Dairy Queen that is. The delicious ice cream so cold that the worker behind the counter flips it upside down before they hand it to you just so you can see how cold it is. Although I love Dairy Queen's blizzards, those aren't the ones I'm referring to.
Moving to New York, I knew that I wasn't going to be able to avoid the harsh winters and *ahem* snow. Growing up in a tropical climate like Miami, winter was a foreign topic for us. When news broke out that a blizzard was coming to the North East I was pretty excited. Most of my friends who are blizzard veterans kept telling me not to be because it wasn't all that and that I would hate it soon enough.
The day came and regardless, I was excited that there was actual snow falling from the sky. It was an entirely new concept to me and I decided to go outside and play with it. After taking countless pictures and, of course, snapchats (sebascintron) for my family and friends back home I went back to my dorm room and hibernated the rest of the day. The snow was fun for like 5 minutes and then it was annoying because it kept hitting my face and melting instantly. Not just that, but trekking through the snow was extremely difficult especially since I was unprepared and did not wear snow boots.
One of the perks of having a blizzard and over 3ft of snow was the fact school was getting cancelled for the day. To take advantage of the situation I decided to head over to Central Park and make the most of the snow day. Let me just say that the blizzard turned Central Park into a literal winter wonderland! Everything was so white and so clean it was incredible seeing everything completely covered with snow. It was a nice moment of realization for me soaking in the fact that I live in New York now and I'm able to experience the beauty of a snowy Central Park! Walking around just admiring the picturesque scenery was great.
Here are some photos I took of the park: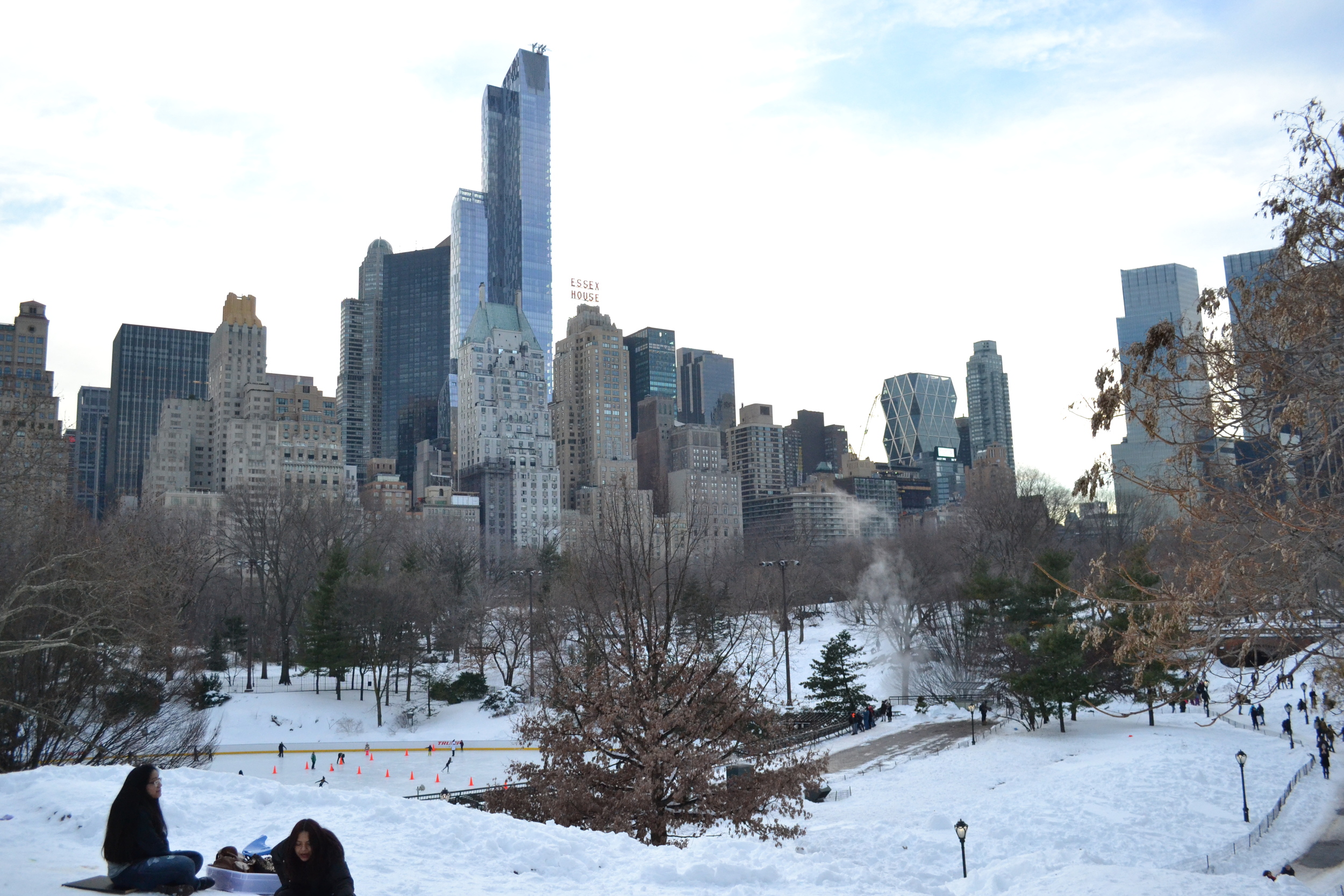 In addition, I filmed a vlog about my whole Central Park experience! Watch it here & don't forget to comment, like, & subscribe!
Thank so much for reading!
-Sebastian